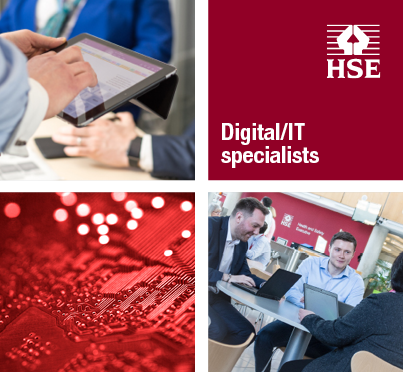 The world of work is changing. Old technologies and methods are being replaced in factories and offices across the world. New kinds of jobs are emerging.
We are looking for IT and digital specialists to help HSE adapt to this changing world – improving our internal systems as well as the services we provide to workers and employers.What matters is your expertise and enthusiasm, not a detailed understanding of regulation or health and safety.
Business analysts, information and data architects, front and back end developers, web designers. In HSE, these are the people who help more people come home safe.
Could you say in other IT or digital roles you would be doing life-saving work? You can with HSE.
---
View our latest vacancies or keep up to date by subscribing to our jobs email alert below.