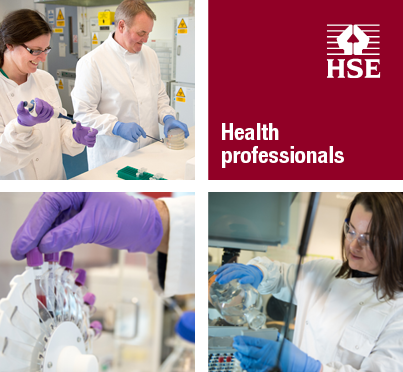 We need people who understand how work and the hazardous substances used in workplaces create health risks and what sensible steps can be taken to protect people.
This could involve inspecting workplaces, developing standards, being an expert in a court case or supporting an employer in getting their control measures right. As well as advising and training colleagues in HSE, you could also work with other regulators across Britain.
Our people have varied backgrounds – chemistry, occupational health or hygiene, medicine, biology, environmental science and mathematics.
If you are an experienced and qualified professional in any of these areas, we can give you the opportunity to apply your skills on the national stage – working across sectors, with a range of employers and helping to keep thousands of people well at work.
Your work will be as varied and interesting as the human body. Could you say that about your current role?
View our video to find out more about what it is like to work for HSE as a health professional.
---
View our latest vacancies or keep up to date by subscribing to our jobs email alert below.