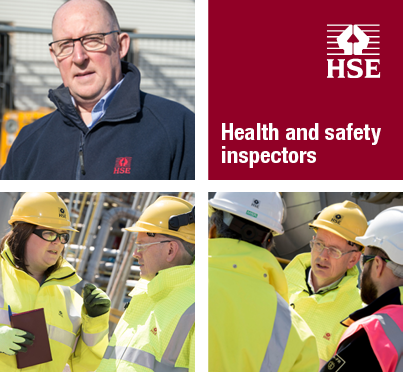 Our inspectors are the frontline of HSE's life saving work. Whether on a construction site, a farm or at a manufacturing plant, millions of workers come home safe and well because of the difference our regulators make.
From inspecting workplaces to investigating incidents, our people do some of the most important and rewarding work in government. You will play a big part in helping employers manage risk sensibly and proportionately, and Great Britain to work well.
As an inspector, no two days are the same – and every workplace you visit will be different, as will the people you'll meet.
Your workplace could be in the office, out on site or in court presenting evidence. And because the work is so important, we make a big investment in developing your regulatory skills, knowledge and abilities.
You can make a difference to how Britain works with HSE.
The videos below give you a glimpse at the life of a HSE health and safety trainee inspector:
The Trainee Inspector of Health and Safety campaign is now live on the Civil Service Jobs website.
For further information please read our FAQ's, information regarding the Regulatory Training Programme and our external candidate pack.
Interested in applying? You should be. Watch this space for more details on how to apply.
---
View our latest vacancies or keep up to date by subscribing to our jobs email alert below.